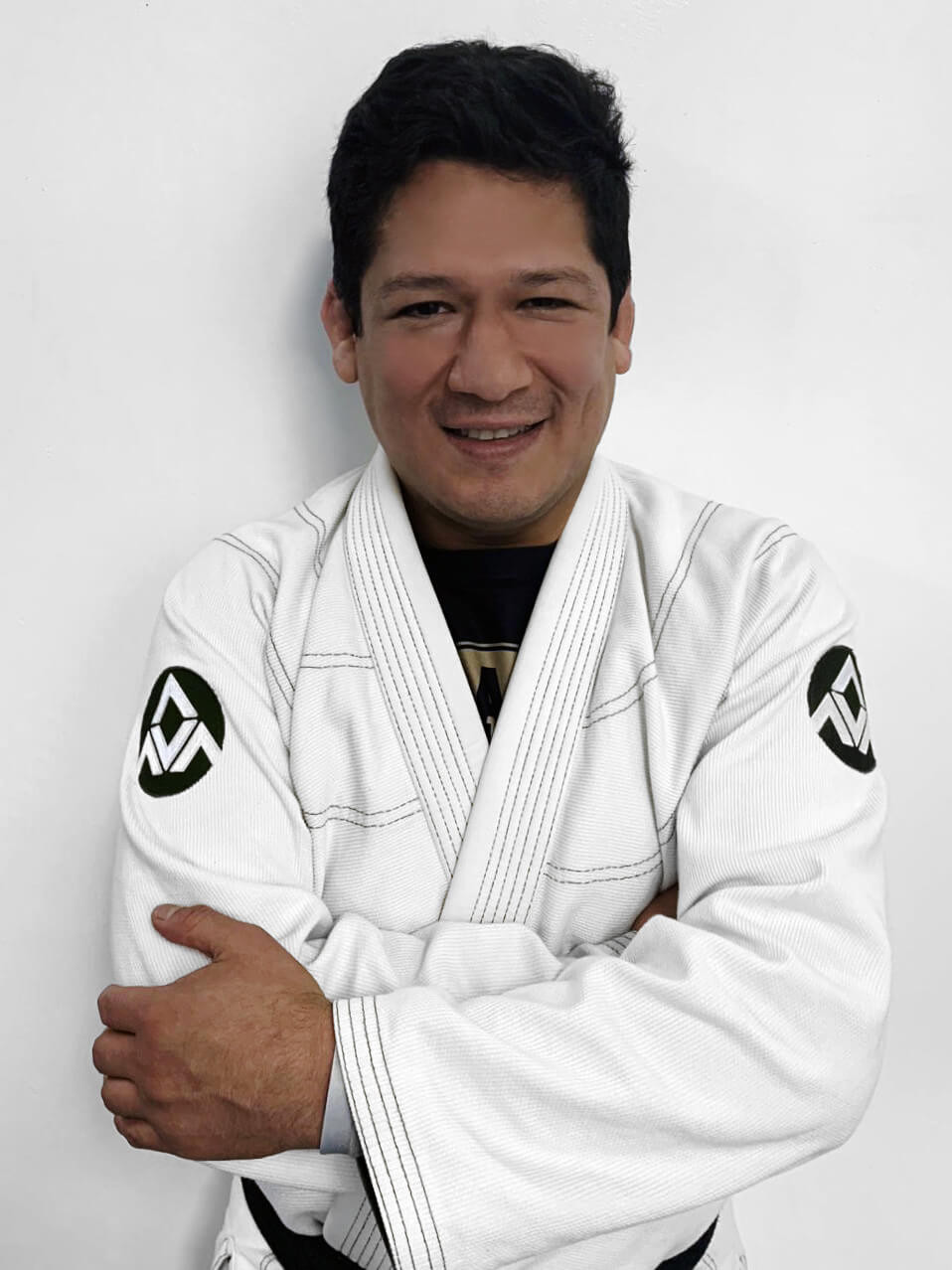 Christian Montes, Head Jiu Jitsu & Kickboxing Coach
Christian is a lifelong martial artist with over 20 years of teaching, training and competition experience. He started his martial arts journey in Jeet Kune Do & Filipino Martial Arts Systems, moving on to compete in amateur Boxing, Muay Thai & Kickboxing and earning his Black belt in Brazilian Jiu-jitsu under multiple-time champion, Felipe Costa.
He's had his share of competition victories including: 8x NAGA Expert division Champion, New Breed Tournament Champion, multiple time IBJJF No-Gi division Champion and former professional Mixed Martial Arts competitor. While his counterparts moved on to become professional fighters, Christian used his competition experience as his lab. To enhance his teaching abilities by testing the functional application of the techniques he's learned. His aim was simple – take an ordinary person, with zero natural athleticism, and develop their self-confidence by teaching them the techniques that enable them to defend themselves effectively against a larger opponent.
In 2002 he founded Ronin Athletics renting mat space to teach a handful of students and moved to his first gym 4 years later. His many years of experience in developing people of different levels have lead him to his proudest achievement as a Gracie Jiu-jitsu Certified Instructor and representing Gracie Jiu-jitsu in New York City.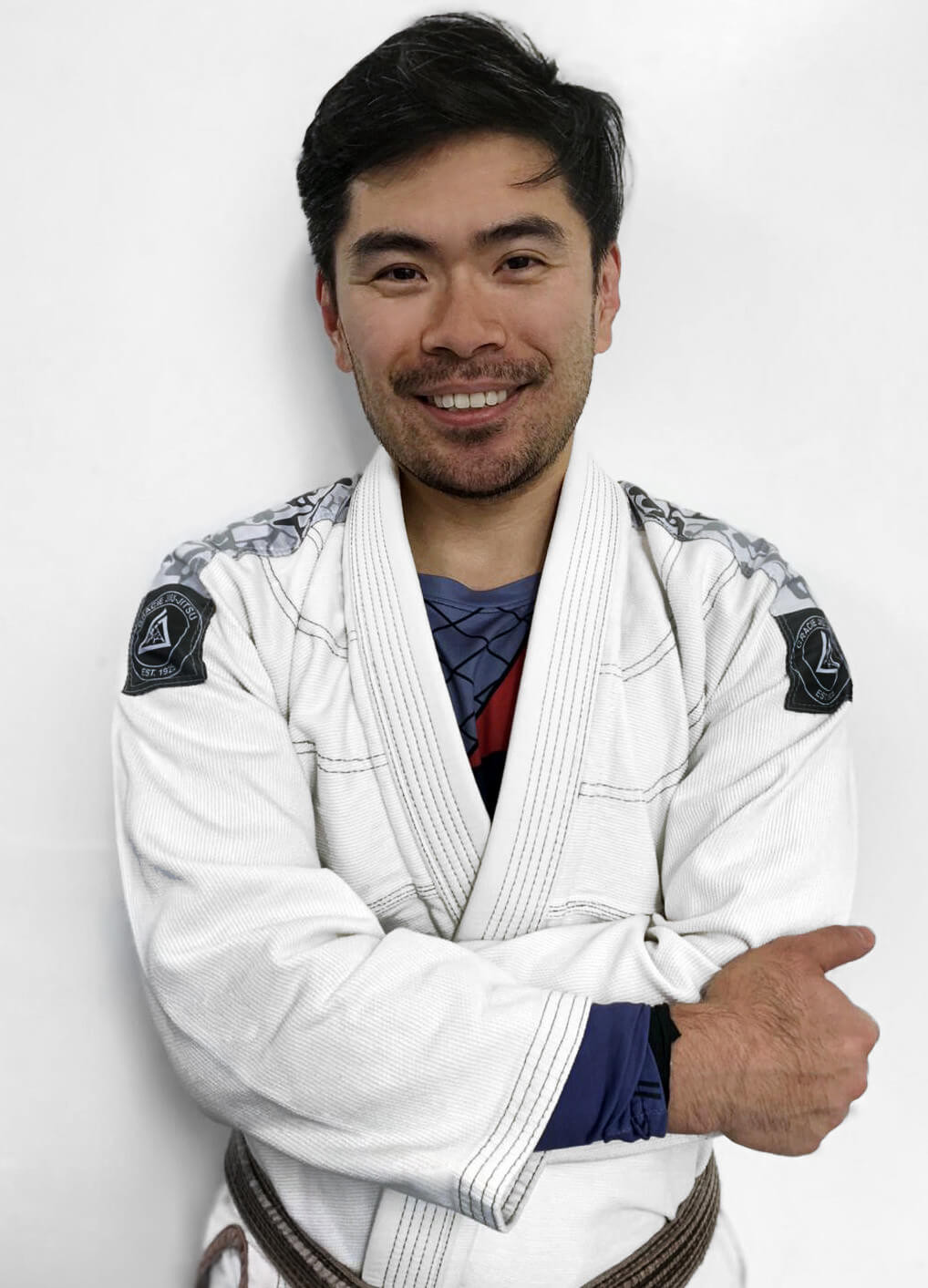 'Sen' grew up in Bethesda, Maryland and began his Jiu-Jitsu journey with Ronin Athletics shortly after moving to NYC in 2007. He was awarded his Brown Belt under Coach Montes in December 2016. As a higher belt and long-time senior student of Ronin Athletics, Sen understands how much depth of personal development is possible through his contribution to the growth of others. A very generous and conscientious instructor, you can find Sen teaching his Master Cycle® class every Saturday morning.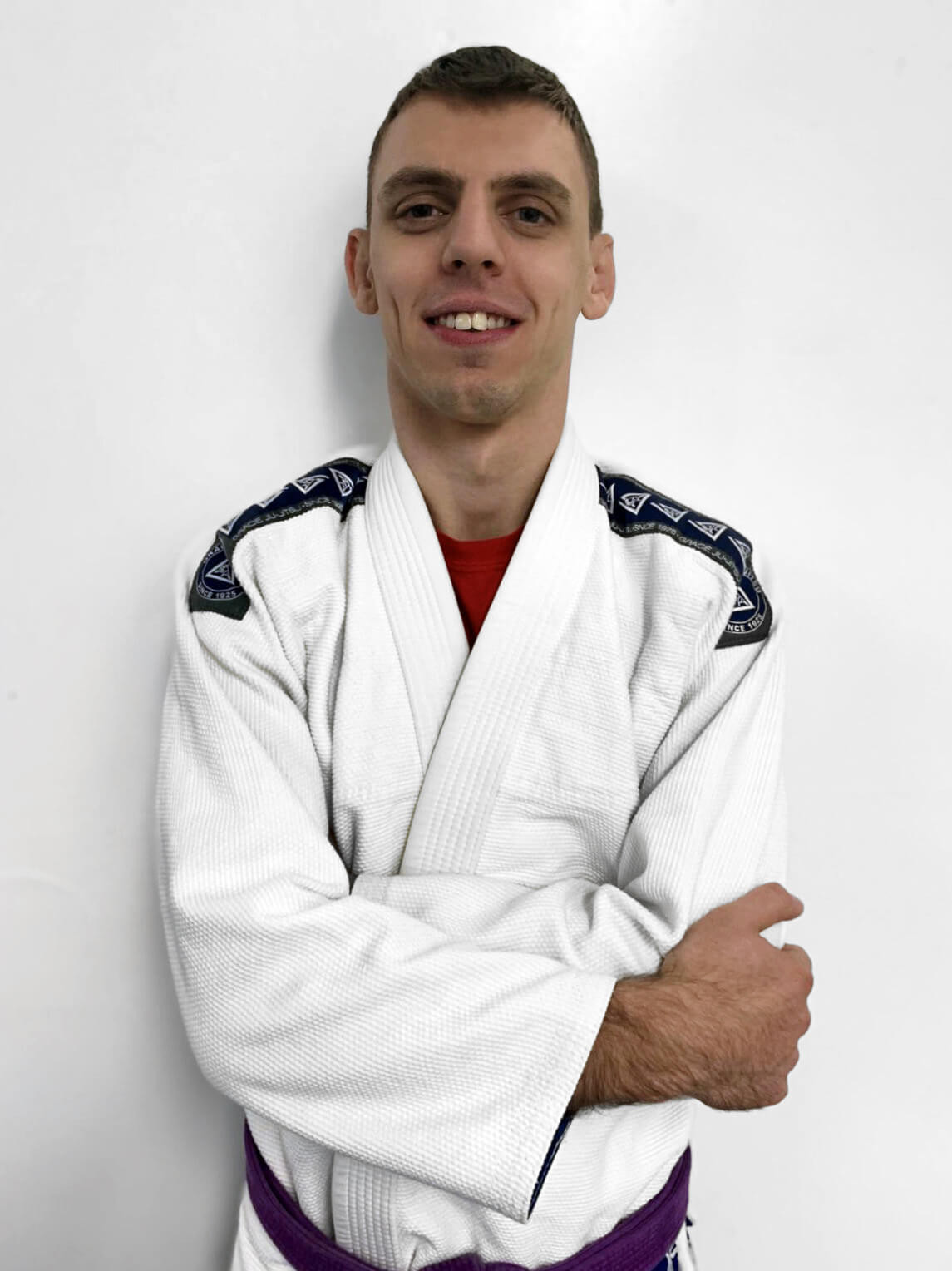 Bart moved from Krynica-Zdroj, Poland to Brooklyn, New York at the age of 14. Like most kids growing up, he enjoyed playing soccer and riding bicycles but also experienced the downside of adolescence - being Bullied. As Mixed Martial Arts started growing in popularity, he was fascinated by the methods used by these fighters to defeat their opponents and he followed his fascination through YouTube watching other promotions like Pride and UFC. He saw these submission techniques used as a way to defend and gain respect for himself. He researched the many gyms in New York City and came upon Ronin Athletics and scheduled his free introductory lesson on January 2013, where he began group classes shortly after.
Bart is an experienced competitor, senior Instructor and well rounded individual. Having fought successfully in Kickboxing & Muay Thai organizations like Friday Night Fights, US Muay Thai Open and Glory at Madison Square Garden, as well as Jiu-jitsu tournaments like NAGA and Grapplers Quest , he's surpassed his initial goal to defend himself.
Today, he continues to sharpen his skills and develop himself in all aspects of training and his life. He's passionate about teaching others what he's learned and his motivation is further fueled when he sees firsthand the transformative nature of Martial Arts training.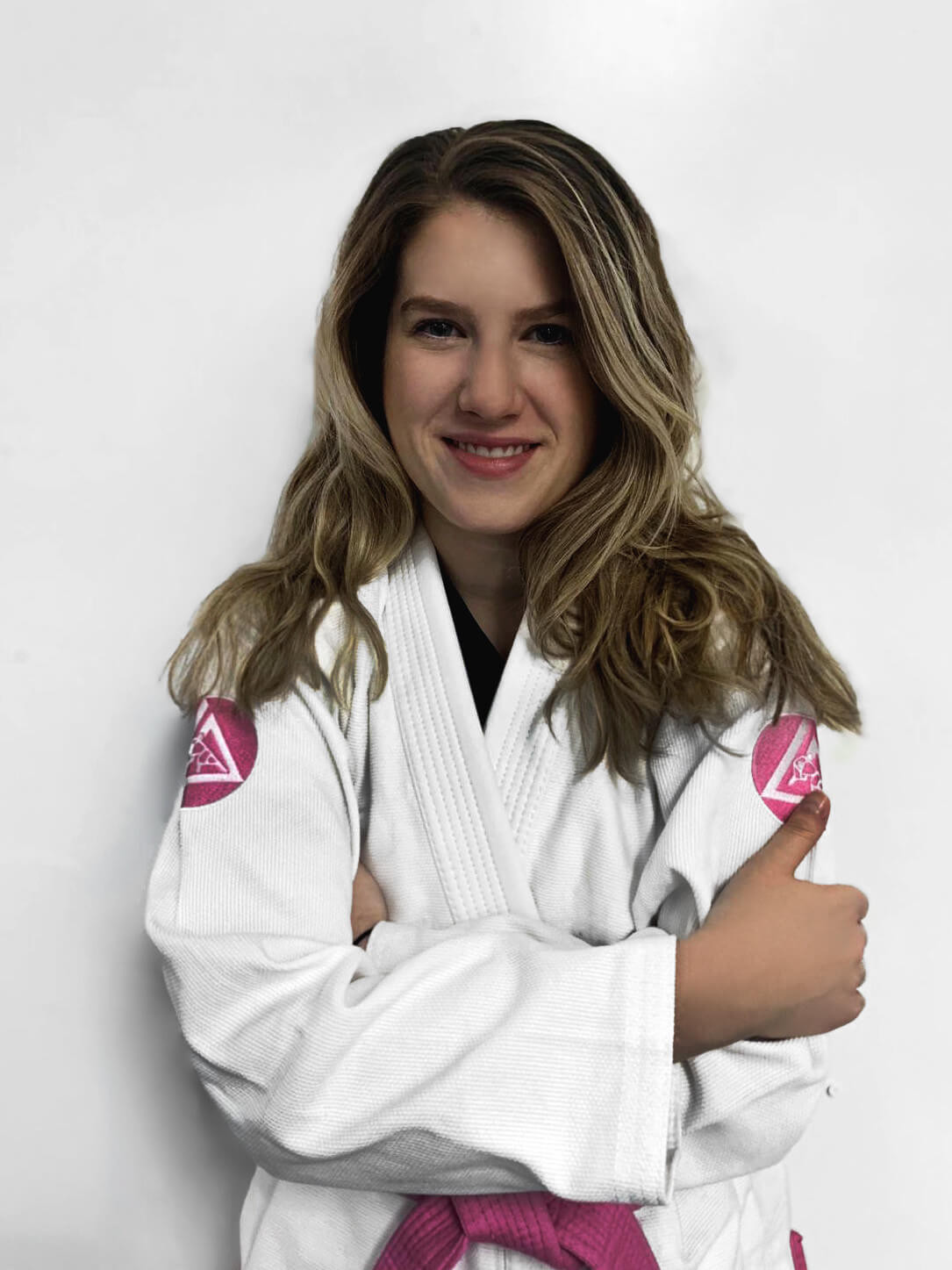 Lora grew up in South Jersey and moved to NYC after graduating Hofstra University, where she built a career in public relations. Initially a novice to martial arts, Lora joined the Kickboxing program at Ronin Athletics in June 2016. Eventually, the self-defense focus of our newly implemented Gracie Jiu-Jitsu® program piqued her interest and she became fascinated by the practicality of the techniques and the philosophy behind realistic self-defense for women. She dedicated her training to GJJ for the past 2 years and this led her to become our first ever Gracie Women Empowered Pink Belt. In July 2019, she completed the Women Empowered ICP (Instructor Certification Program) at Gracie University Headquarters, in Torrance, California and is certified to teach our Women Empowered classes, along with our Head Coach, Christian. She has recently completed the Gracie Combatives® Program and earned her Combatives Belt. She is now working towards her goal to earn her GJJ Blue Belt.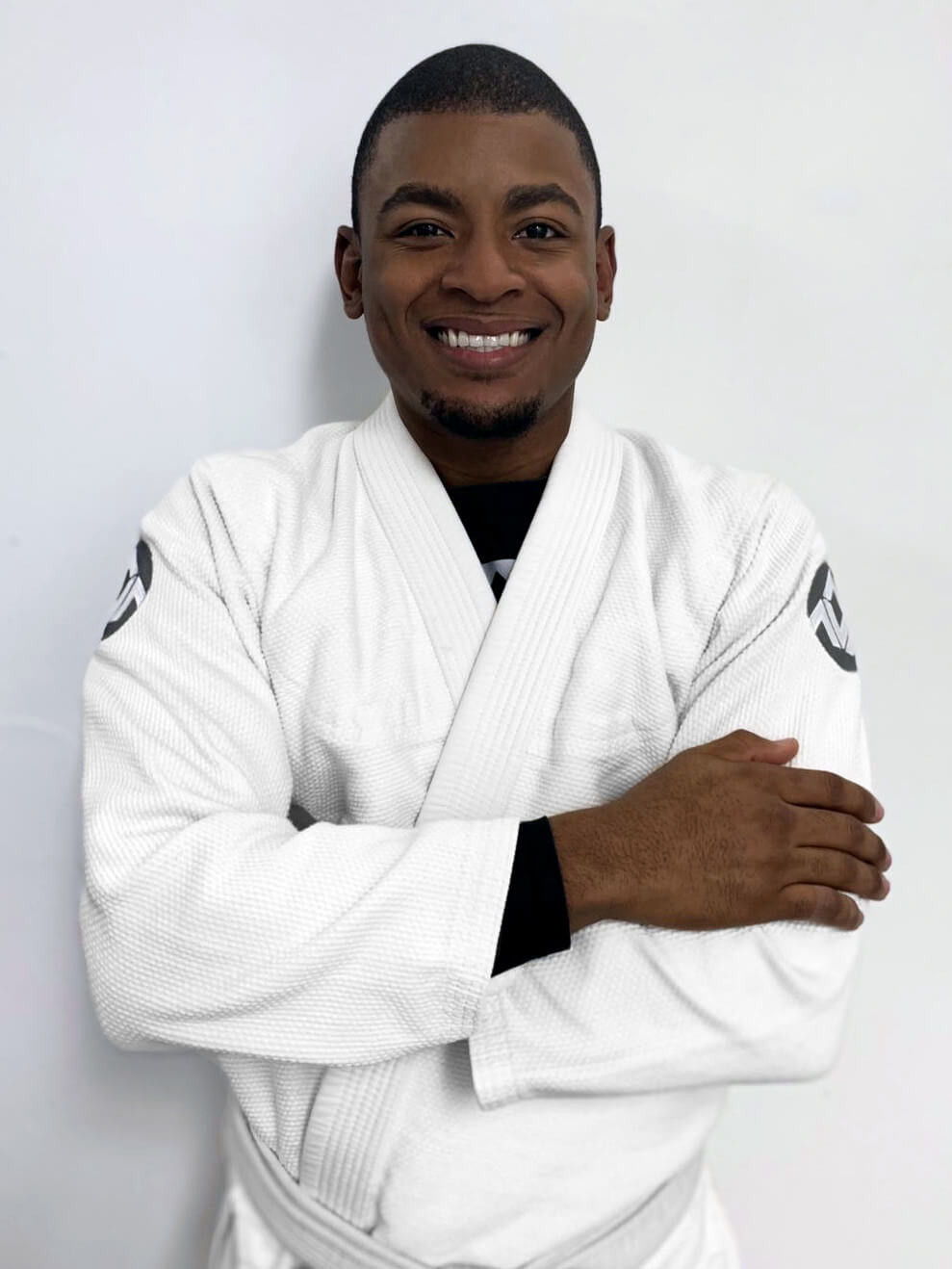 Johnny Garcia, Assistant Jiu Jitsu Coach
Johnny is a born and raised New Yorker from the Bronx and a life-long athlete. After excelling in college baseball, Johnny turned to martial arts for a new challenge, specifically interested in self-defense. He found Gracie Breakdown videos online and was immediately hooked by the enthusiasm, structure, and overall beginner-friendly vibe presented by Certified Gracie Jiu-Jitsu Training Center®. He joined Ronin Athletics in December of 2018, and quickly became a fixture on the mats. He fell in love not only with training, but also with helping his fellow students, and regularly assists our full-time coaches with classes. He recently achieved his Combatives Belt and is looking forward to attending the ICP next year to become a fully certified Instructor in Gracie Jiu-Jitsu. Johnny is currently working towards his Blue Belt and excited to test himself in upcoming competition.