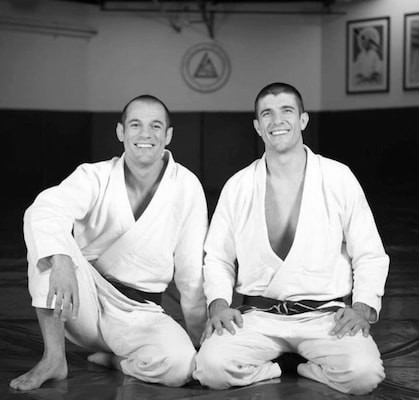 GUIDING GJJ TRAINING PHILOSOPHY
We believe that JIU-JITSU IS FOR EVERYBODY. We believe that everyone should have the knowledge and ability to defend themselves and their loved ones. While we acknowledge Jiu-Jitsu has gained massive popularity as a recreational sport, it is more importantly, at its core, a proven system of self-defense. This is Gracie Jiu-Jitsu's® most important purpose – to empower the weak against the strong - and it's through this lens that we choose to introduce this amazing martial art to you in the safest and most organized, beginner-friendly training structure in the world.
---
TRAINING ENVIRONMENT
We don't believe in a sink or swim or trial by fire mentality. Some schools pride themselves on such metrics and the type of environment where only the most physically gifted and aggressive may thrive. Unfortunately, this reduces the scope of people that can be impacted by Jiu-Jitsu to the aspiring professional fighter or those in their athletic prime. This is not inclusive, it's the epitome of exclusive, and it's the nature of the sport-centric approach. It tends to forget those who need and can benefit the most from Jiu-Jitsu.
---
INCLUSIVITY
We are all here to help each other, to guide and nurture, and ultimately grow together. You will find this attitude reflected from our head instructor, coaching staff, to every student on the mat. You will also find people of all ages and demographics. You will feel welcomed knowing that you don't have to make your entire life revolve around Jiu-Jitsu to have Jiu-Jitsu in your life. Inclusivity to us means honoring whatever time and commitment you can afford to invest and making the most that most precious commodity. You won't find cliques or social hierarchies here to get in the way of your unique and individual journey into the martial arts.
The desire to improve our lives through martial arts is the tie bonds all of us together in genuine respect and fellowship.